Modified May 15, 2023 Reading Time about 1 minutes
Asini Beach is a stunning, secluded beach located at the north east side of Tolo. The beach is renowned for its crystal-clear waters, pristine white sand, and breathtaking views of the surrounding mountains. It is a popular destination for travelers seeking a serene and tranquil beach experience.
Located approximately 12 kilometers from Nafplio, Asini Beach can be easily reached by car or bus. There is also a small parking lot near the beach, though it can become quite crowded during peak season. Once you arrive, you'll be greeted by a tranquil and peaceful setting that is sure to take your breath away.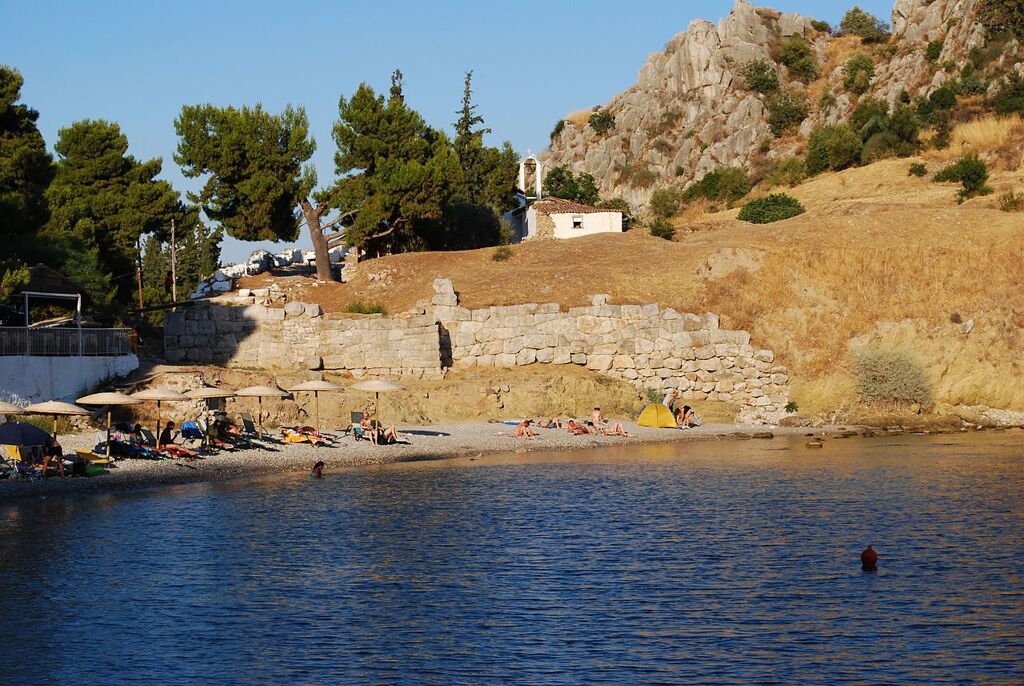 Visitors can enjoy a range of activities at Asini Beach, including swimming, sunbathing, and water sports. The water is calm and inviting, making it perfect for a refreshing dip on a hot summer's day. The beach also boasts a number of small coves that are ideal for swimming and sunbathing.
One of the best things about Asini Beach is that it is not as crowded as some of the other beaches in the area. This makes it an ideal spot for those seeking a more secluded and peaceful beach experience. You can escape the hustle and bustle of everyday life and bask in the natural beauty of Greece.
If you plan on spending the day at Asini Beach, it is recommended to bring your own food and drinks, as there are only a few small cafes and restaurants nearby. Additionally, the beach is located in a remote area, so it's important to bring everything you may need, including sunscreen, a hat, and other essentials.
It's worth noting that there are no lifeguards on duty at Asini Beach, so visitors are advised to swim at their own risk. Moreover, the beach is situated near a cliff, so it's important to exercise caution when walking around.
Asini Beach is a gorgeous and tranquil beach that is perfect for those seeking a peaceful and secluded beach experience. Its clear blue waters, soft sand, and stunning views make it an ideal destination for swimming, sunbathing, and water sports. Just remember to bring everything you may need and exercise caution when exploring the area.