Modified Apr 27, 2023 Reading Time about 2 minutes
For those travelers who only have a limited time in Nafplio during their trip to the Peloponnese region, we have created a suggested itinerary for a two-day visit. This plan showcases the most important and intriguing attractions that the city has to offer, allowing travelers to experience the best of Nafplio in a short time.
Day 1:
Start your day by exploring the old town of Nafplio, beginning with the impressive Palamidi Castle. The castle is perched on a 216-meter high hill and can be reached by a steep climb of 999 steps, making it a challenging but rewarding experience. From the ramparts and watchtowers, you can enjoy panoramic views of the town and sea.
After exploring the castle, head to the charming town center to wander through the narrow streets and admire the beautiful architecture. Here, you can also visit some of the town's many museums and exhibitions, showcasing its rich history and cultural heritage.
Take a break from exploring and enjoy a delicious Greek meal at one of the many tavernas in the town center. Sample some of the region's famous dishes, such as moussaka and tzatziki, and wash it down with a glass of locally produced wine.
In the evening, head to the picturesque harbor to watch the sunset and enjoy the peaceful ambiance. You can also visit one of the many cafes and bars to enjoy a drink or catch a live performance.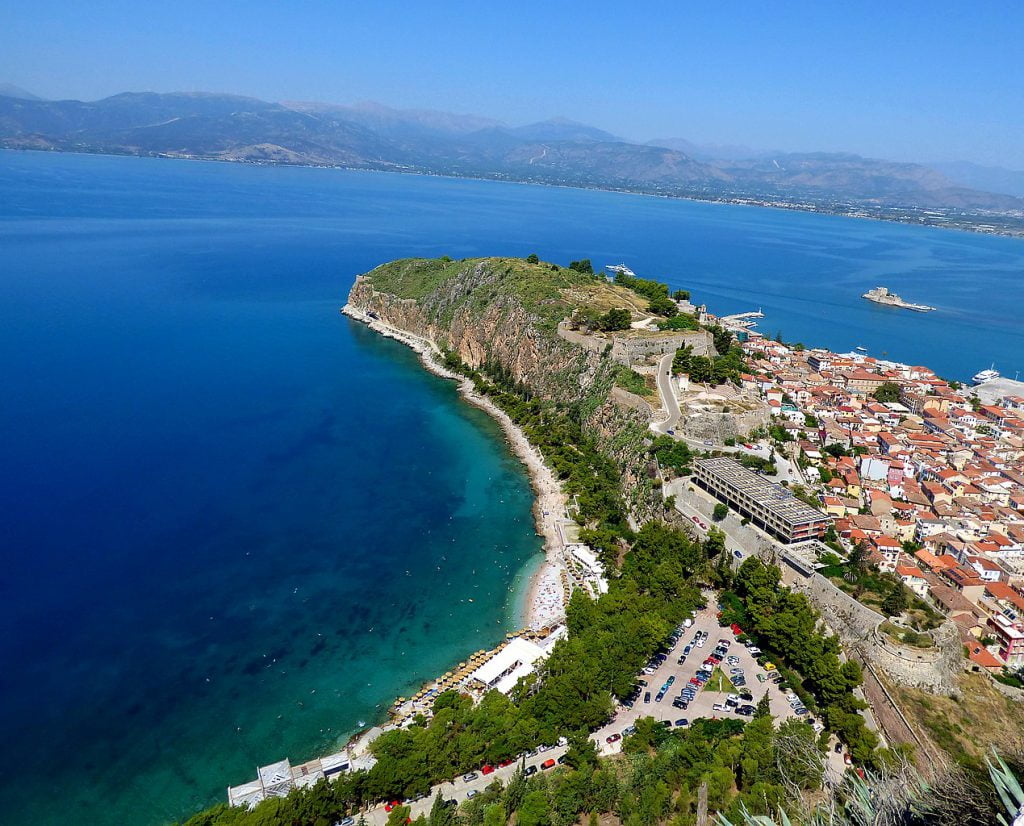 Day 2:
Start your day with a visit to the Acronafplia fortress, which offers stunning views of the town and sea. This ancient fortress was once a prison and offers a fascinating glimpse into Nafplio's rich history.
Next, head to one of Nafplio's stunning beaches for a relaxing afternoon in the sun. The town is surrounded by crystal-clear waters and sandy beaches, making it the perfect spot for swimming, sunbathing, and water sports.
In the evening, take a guided tour of the ancient theater of Epidaurus, located just a short drive from Nafplio. This impressive theater was built in the 4th century BC and is considered one of the best-preserved ancient theaters in Greece.
A two-day tour of Nafplio is the perfect way to experience all that this charming town has to offer. Whether you're a history buff, a foodie, or simply looking for a relaxing holiday in the sun, Nafplio has something for everyone.