Churches »
The Cathedral of Saint George
Modified Mar 14, 2023 Reading Time about 1 minutes
The Cathedral of Saint George in Nafplio, Greece is a stunningly beautiful religious monument that attracts visitors from all over the world. Located in the heart of the Old Town, the cathedral is a must-visit for those who are interested in exploring the rich history and culture of Nafplio.
History and Architecture:
The Cathedral of Saint George was built in the 19th century, during the Ottoman occupation of Greece. It was originally designed as a mosque and was known as the Mosque of Sultan Mehmed II. When the Greeks gained their independence, the mosque was converted into a Christian church and dedicated to Saint George.
The architecture of the cathedral is a blend of Ottoman and neoclassical styles. The exterior of the building is characterized by a large dome and two tall minarets, while the interior is adorned with beautiful frescoes and intricate woodcarvings.
Visiting the Cathedral of Saint George:
Visitors to the Cathedral of Saint George can expect a peaceful and spiritual experience. The cathedral is open to the public every day, from early morning until late afternoon. Admission is free, and visitors are encouraged to dress modestly.
If you are interested in learning more about the history and architecture of the cathedral, guided tours are available. These tours are conducted by knowledgeable and friendly guides who can answer any questions you may have.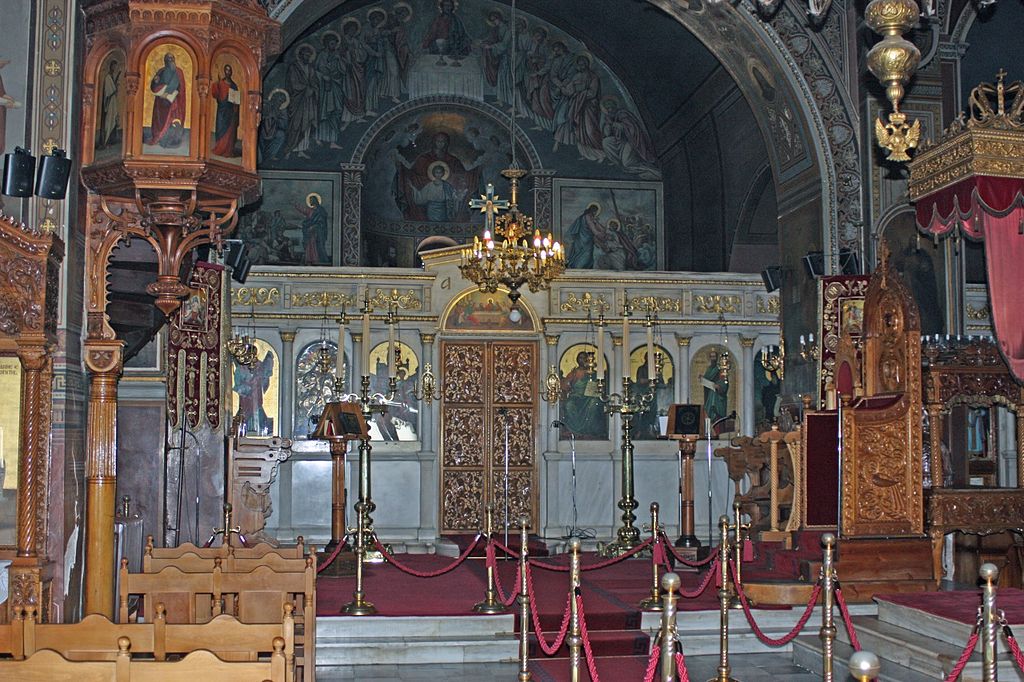 Contact Details:
If you would like to contact the Cathedral of Saint George for more information or to arrange a tour, you can do so using the following contact details:
Address: Agiou Vasileiou 8, Nafplio 211 00, Greece Phone: +30 2752 023345 Email: info@cathedralofsaintgeorge.gr
Opening Hours:
Monday - Friday: 8:00am - 1:00pm and 4:00pm - 7:00pm Saturday - Sunday: 8:00am - 1:00pm
Please note that these hours may be subject to change, so it is always best to check with the cathedral directly before your visit.
Read More
Agios Spyridon Church

Agios Spyridon Church is a prominent landmark in Nafplio, located in the heart of...

Agios Nikolaos Church

Agios Nikolaos Church is a beautiful and historic church located in the charming...