Modified Mar 9, 2023 Reading Time about 1 minutes
Agios Nikolaos Church is a beautiful and historic church located in the charming town of Nafplio, Greece. This church, which dates back to the 18th century, is a popular destination for visitors to Nafplio due to its impressive architecture, stunning interior, and important historical significance.
The church is located in the heart of Nafplio's Old Town, just a short walk from the town's main square and many of its other popular attractions. Visitors to Agios Nikolaos Church will be struck by its beautiful Baroque-style façade, which features intricate carvings, elegant arches, and a striking bell tower.
Inside, visitors will be treated to an awe-inspiring display of Byzantine art and architecture. The church's interior is adorned with beautiful frescoes and mosaics, and its stunning marble floors and ornate wooden furnishings are sure to leave a lasting impression. One of the highlights of a visit to Agios Nikolaos Church is the chance to see the church's beautiful iconostasis, which is a wall of icons that separates the nave from the sanctuary.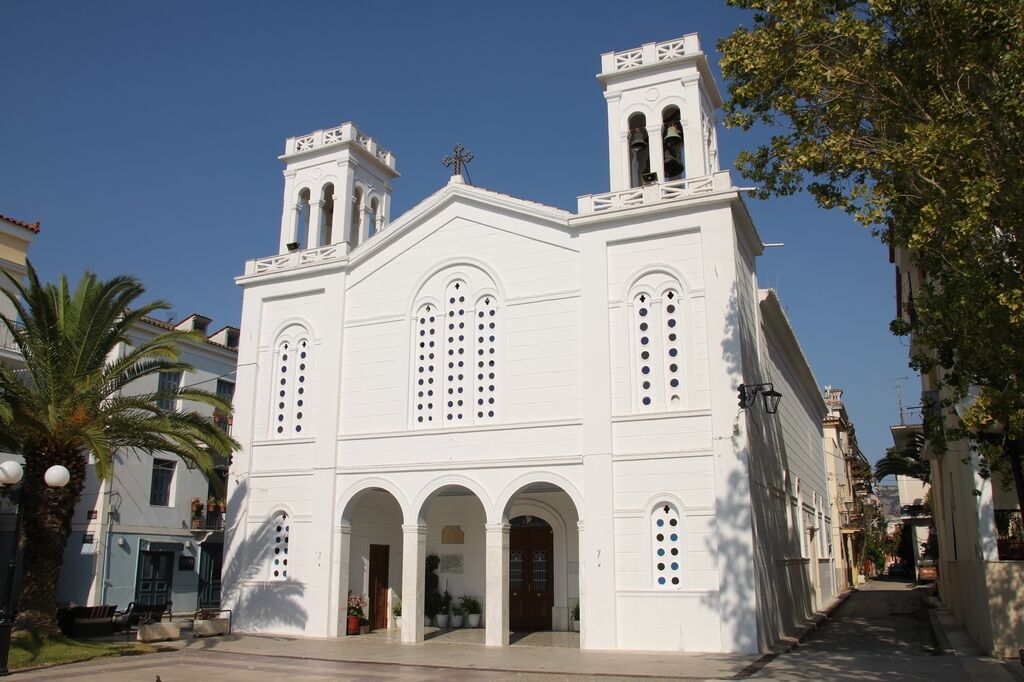 In addition to its beauty and historical significance, Agios Nikolaos Church also serves as an active place of worship for the local community. Visitors are welcome to attend services, but are asked to respect the church's religious traditions and customs.
Agios Nikolaos Church is open to visitors daily from 9:00am to 6:00pm. Admission to the church is free, but visitors are encouraged to make a donation to support the church's upkeep and maintenance.
For more information about Agios Nikolaos Church, including upcoming events and services, visitors can contact the church directly by phone at +30 27520 27246 or via email at info@agiosnikolaosnafplio.gr. Visitors can also check the church's website at https://agiosnikolaosnafplio.gr/ for additional information and updates.