Modified Mar 24, 2023 Reading Time about 1 minutes
Bourtzi Castle is a medieval fortress located on a small island in the port of Nafplio. This beautiful castle was built in 1471 and served as a guard tower to protect the city from enemy invasions.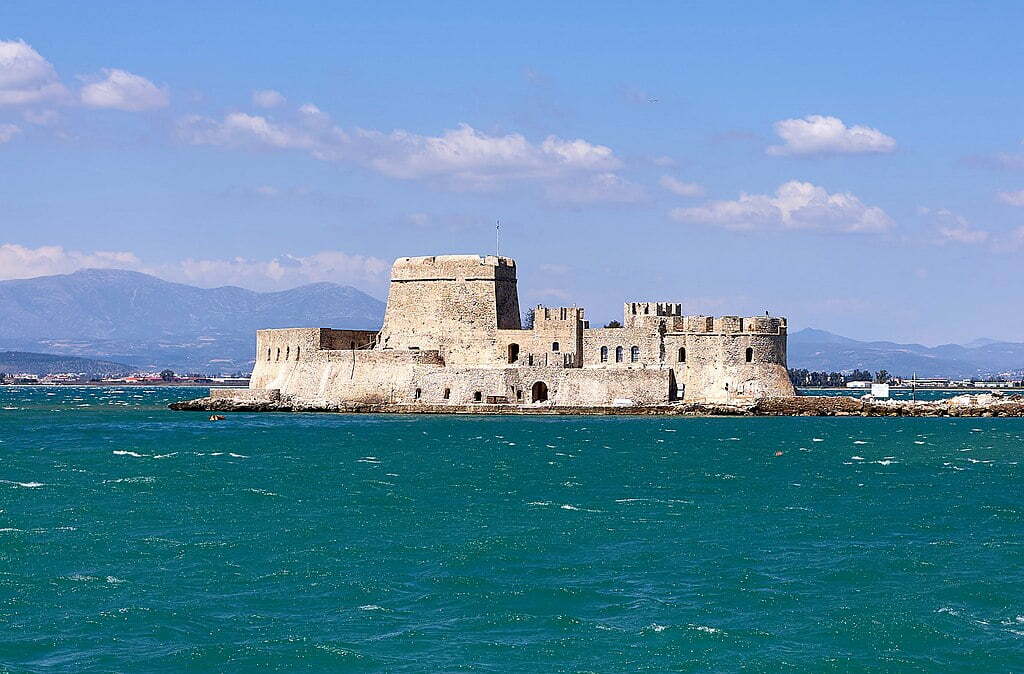 Visitors can reach Bourtzi Castle by taking a short boat ride from the mainland, which provides a stunning view of the castle and the surrounding area. The castle is small but well-preserved, and visitors can explore the interior, including the chapel, which still has its original frescoes. The castle also has a museum where visitors can learn about its history and the history of Nafplio.
From the top of the castle, visitors can enjoy panoramic views of the city and the sea, making it a great place to take photos and relax. The castle is also surrounded by a moat, adding to its overall ambiance and making it a unique and peaceful place to visit.
In addition to its historical significance, Bourtzi Castle is also a popular spot for tourists due to its stunning location. Visitors can enjoy a romantic evening at the castle, as it is lit up at night and provides a beautiful view of the city.
Bourtzi Castle is a recommended site, providing a glimpse into the city's rich history and a peaceful escape from the busy city life. Whether you're interested in history, architecture, or just looking for a scenic spot to relax, Bourtzi Castle is a perfect place to visit.
Boats regularly depart from the port to the fortress, and the journey only takes a few minutes. The best view of the city can be seen just before sunset. Admission to the fortress is free, but the boat trip costs 4.5 Euros as of 2021.