Museums »
Vouleftikon – First Parliament of Greece
Modified Mar 4, 2023 Reading Time about 1 minutes
Vouleftikon is a historic building located in the heart of Nafplio. The building was constructed in the early 19th century and served as the seat of the first Hellenic Parliament from 1825-1826.
Today, Vouleftikon has been fully restored and converted into a museum, offering visitors a glimpse into the history and culture of Greece. The museum showcases a range of exhibits, including artifacts, documents, and paintings that help to tell the story of Greece's struggle for independence.
One of the highlights of Vouleftikon is its impressive architecture and interior design. The building features a stunning neoclassical facade, with tall columns and intricate details that reflect the grandeur and elegance of the era. Inside, visitors can explore the building's spacious rooms and admire the beautiful frescoes and paintings that adorn the walls.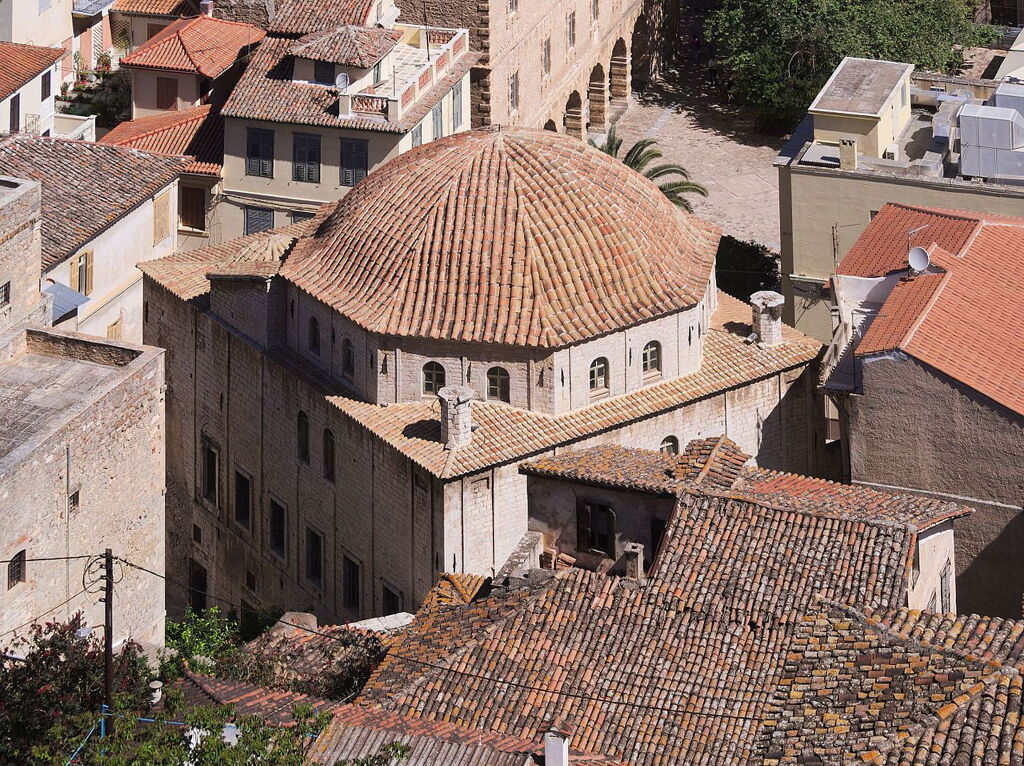 The museum's exhibits provide an insightful look into Greece's history and culture. Visitors can learn about the country's ancient past, its struggle for independence, and its contributions to art, literature, and philosophy. The museum also hosts a range of temporary exhibits and events throughout the year, adding to its appeal as a cultural hub in the heart of Nafplio.
Beyond its historical and cultural significance, Vouleftikon is also a popular venue for events and gatherings. The building's elegant and spacious rooms make it a perfect choice for weddings, conferences, and other special occasions.
Vouleftikon is recommended for anyone interested in the history and culture of Greece. Its impressive architecture, beautiful interior design, and insightful exhibits make it a fascinating place to explore and learn about Greece's rich heritage. Whether you're a history buff, an art lover, or simply looking for a unique and memorable cultural experience, Vouleftikon is a perfect choice.